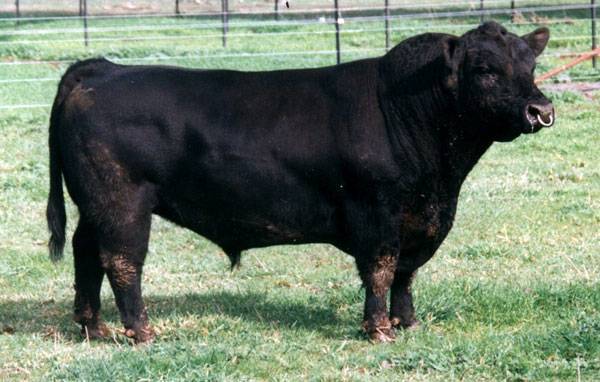 SOLD OUT
Due to a limited supply, semen is no longer available for sale.
Beau Lad is an outcross herdsire with fabulous carcass genetics and exceptional offspring. He is a seven-star bull on the GeneSTAR DNA test and is a GeneSTAR Elite Tender bull with 5 stars for tenderness. He is the sire of some of the breed's most popular herdsires including EZ Lisbon, LTL Durango, Ultra Beau, Bay Lad and Low Beau. He is also the sire of some top females including EZ Lola. Because of a very limited supply of Beau Ladd semen, we do not offer it for sale. We do have a select group of embryos for sale out of our top donors and sired by Beau Lad.
Semen is available on EZ Lisbon 29L, a proven Beau Lad son.