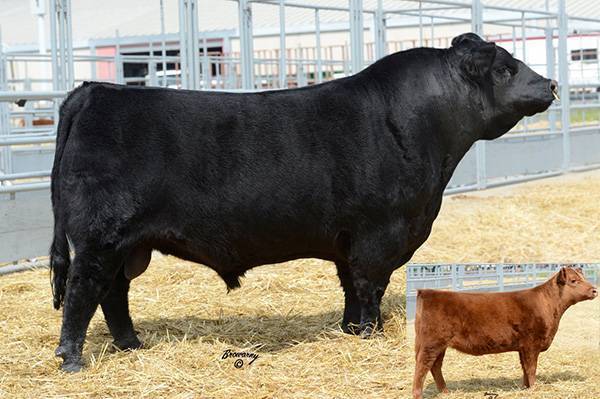 Born: May 17, 2011 • Reg #: FM21737
Demolition is a true red gene carrier fullblood bull. He is a totally unrelated to Bluey, Awesome Red, Vitulus Red Baron, and Wandoo. At the 2014 Houston show, where he was named Senior Champion Bull, noted judge, Brandon Callis, Kansas State University, praised his balance, structural correctness and abundant muscling. In Houston Demolition weighed 1240 lbs. and scanned a 14.66 REA with an excellent 4.94 % IMF His first red fullblood daughter, Lady in Red, is pictured above.

Owned in partnership with Ross Pfeifer, R54 Lowlines, Comfort, TX.