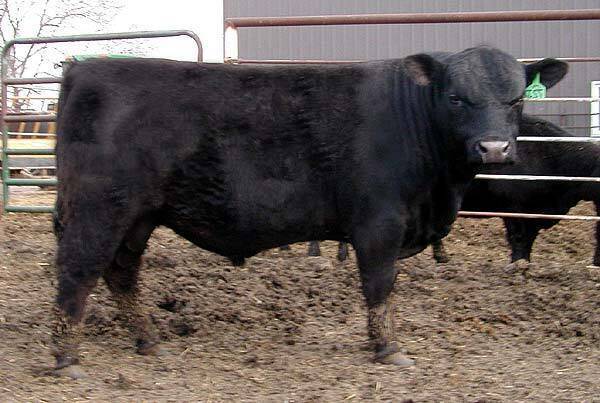 Born: June 20, 1999 • Reg #: FM1909
SOLD OUT
Due to a limited supply, semen is no longer available for sale.
Magnum is the sire of the 2006 National Champion Female EZ Maggie 33P and EZ Lady Luck 51N, the 2004 American Royal Grand Champion Female. He is a powerfully well muscled bull that comes from one of the strongest cow families in Australia. His length, balance, muscling and eye appeal coupled with the fact that he is a double marker for the Ingenity L marbling gene make him the top Midshipman son born in the US. Magnum sons and daughters have been some of the most impressive individuals we have ultra sound scanned for carcass traits – ribeye area, intermuscular fat and tenderness.

EZ Maggie 33P